Skip to Main Content
It looks like you're using Internet Explorer 11 or older. This website works best with modern browsers such as the latest versions of Chrome, Firefox, Safari, and Edge. If you continue with this browser, you may see unexpected results.
Key Resources for International Music Research
Featured Resource : Garland Encyclopedia of World Music
Garland Encyclopedia of World Music

A comprehensive online resource devoted to music research of all the world's peoples. More than 9,000 pages of material and 300 audio recordings, combined with entries by more than 700 expert contributors from all over the world.
New Books & AV materials
Find new Music books, scores and AV materials (across all subjects) we have added to our collections via our weekly RSS feeds:
Subject Librarian | Kaitiaki Pukapuka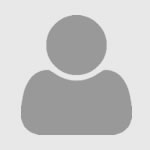 Marni Boynton